Programming applications and modules for the tire and automotive industry keeps me familiar with all the specifications and options for tires, wheels, and other special equipment. Attending trade shows like SEMA is great because I get to see the products that my projects help to move through the market. Here are a few favorites of pictures I took:

Beautiful painted flames – and whitewalls!



Check out the sweet tires on this mini. I'd love to take this car for a drive.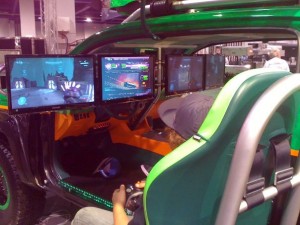 All the monitors are nice, but not so handy for driving.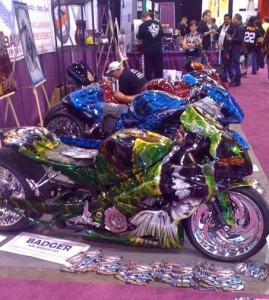 Nice bikes.
It was also great to meet clients and others in the industry. Hope to see more friends next year.